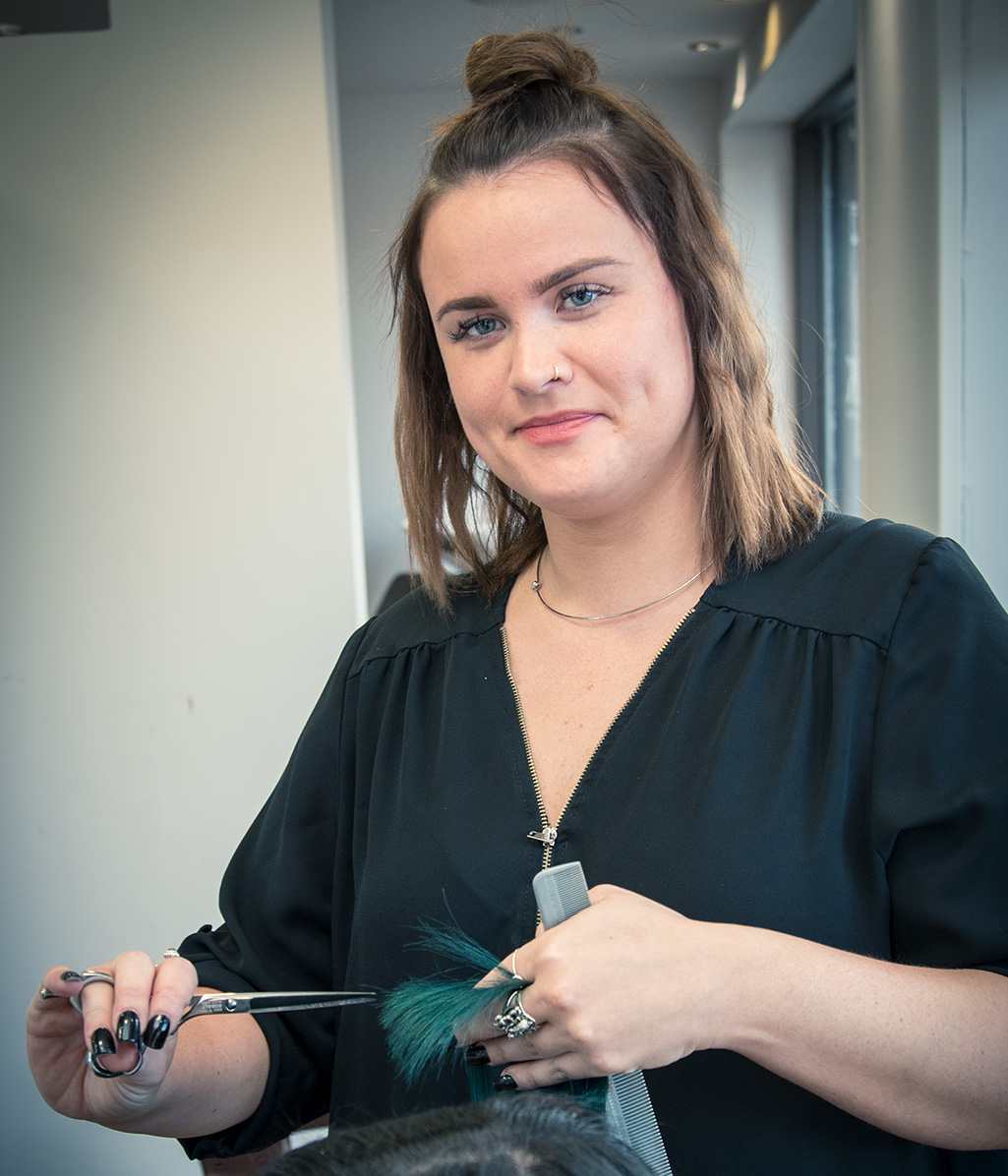 Welcoming New Stylist Amy
We're pleased to welcome our latest team member Amy Woods. Amy started with us on Tuesday (14th November). She's an extremely talented stylist with over 7 years experience.
Hairdressing is in Amy's genes, both her mum and nan are hairdressers! She had a stint working in Melbourne, Australia for an award winning salon called Rokk Ebony where she entered numerous competitions - she was nominated for apprentice of the year! Amy has worked on loads of photoshoots and loves the creative side of the industry. She has more recently been working in salons in Great Sankey before making the move to the Town Centre.
Amy decided to join Paul Kemp Hairdressing because she heard it was a great team and a great environment (she heard right!) plus the potential to build on her skills by being part of a progressive team that gets ongoing training and development.
She particularly loves colouring hair, especially using balayage techniques to create the stunning looks that everyone desires. She also loves creating soft waves and more natural, lived in looks.
Amy said "My goal now is to build up my client base and get so busy that I can't take any more clients on!"
Based on the work she has produced so far, we don't think it'll be long before she's got a full column!
If you'd like to experience Amy's skills then call us on 01925 444488 to arrange a free consultation with her
Published by Adam