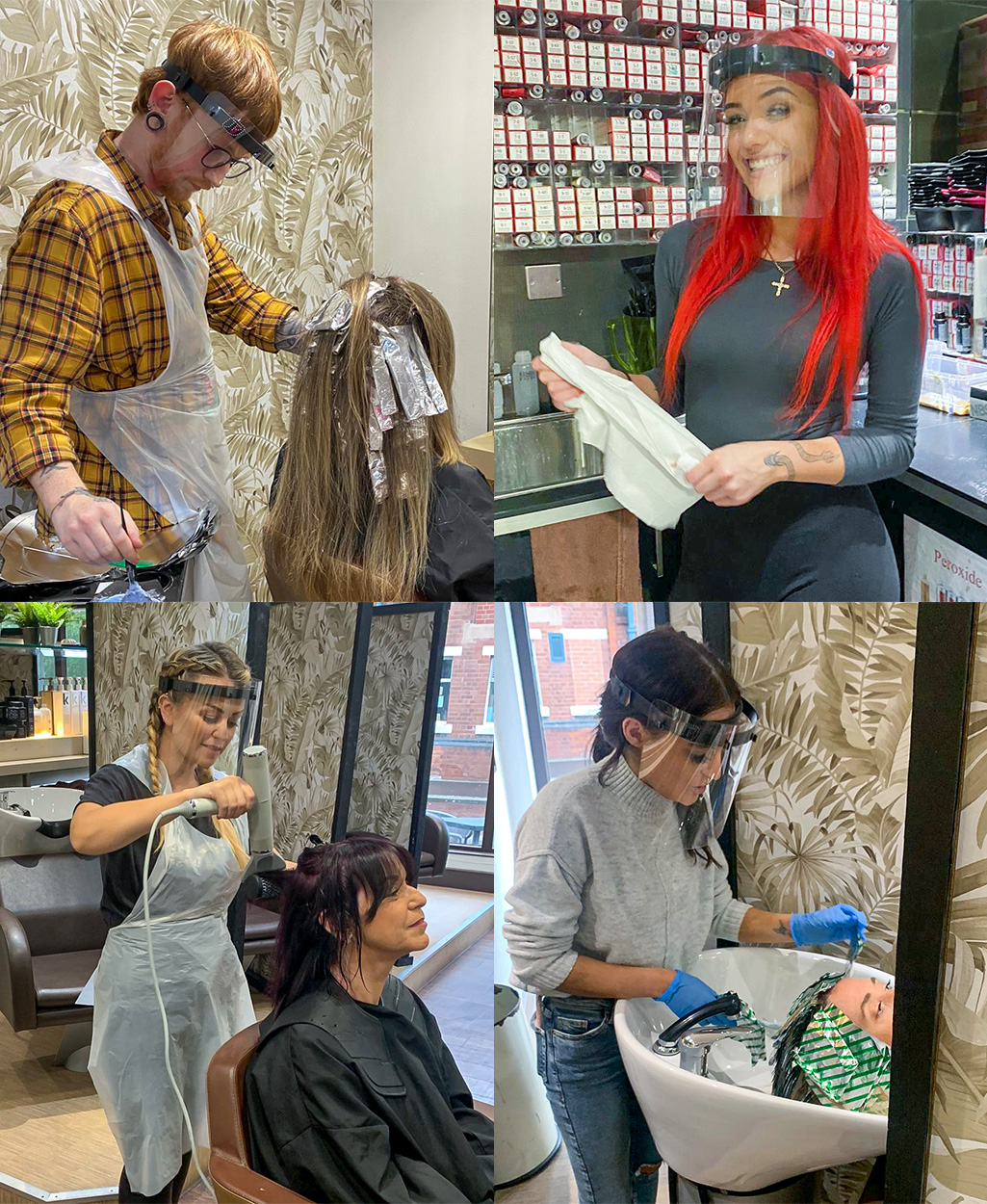 The PK team is up and running again
It was a long drawn out wait but 2 weeks ago today we finally opened our doors after almost 4 months closed! When we were given the reopening date and all the guidelines it was all hands on deck to get everything in place to ensure the salon was COVID safe. With a little bit of staff reshuffling, screen building and gallons of Barbicide we were ready to re-open!
The lockdown also gave us the opportunity to give the salon a lick of paint and we finally got rid of the glitter wall! (Izzy has been crying out for this to be done for 2 years!)
Our priority before we reopened was to make the salon as safe as possible whilst still being able to offer our usual chilled out, friendly service. We Allocated stylists to specific zones and minimised the number of staff by utilising our Base Hair Academy for overflow, which has worked perfectly.
The buzz in the salon has been unbelievable, it's so good to have the team back together producing their usual outstanding work along with giving the best service. We've also really appreciate the positive feedback from everyone about how safe the salon feels - which was our primary aim before we reopened.
A big thank you for being so patient whilst we sorted out the massive backlog of appointments, we worked hard to ensure we contacted everyone who had an existing appointment or registered for one. Apologies if you slipped through the net of our systems - if you didn't receive our messages please update your contact details next time you're in.
Our phone lines and online booking will go back live next week. In the meantime if you want to book an appointment please leave a voicemail or register on our booking form ('Bookings' link on our website) We're getting on top of everything now so you'll be contacted within a day or 2.
Thanks again and we look forward to seeing you soon x
Published by Adam