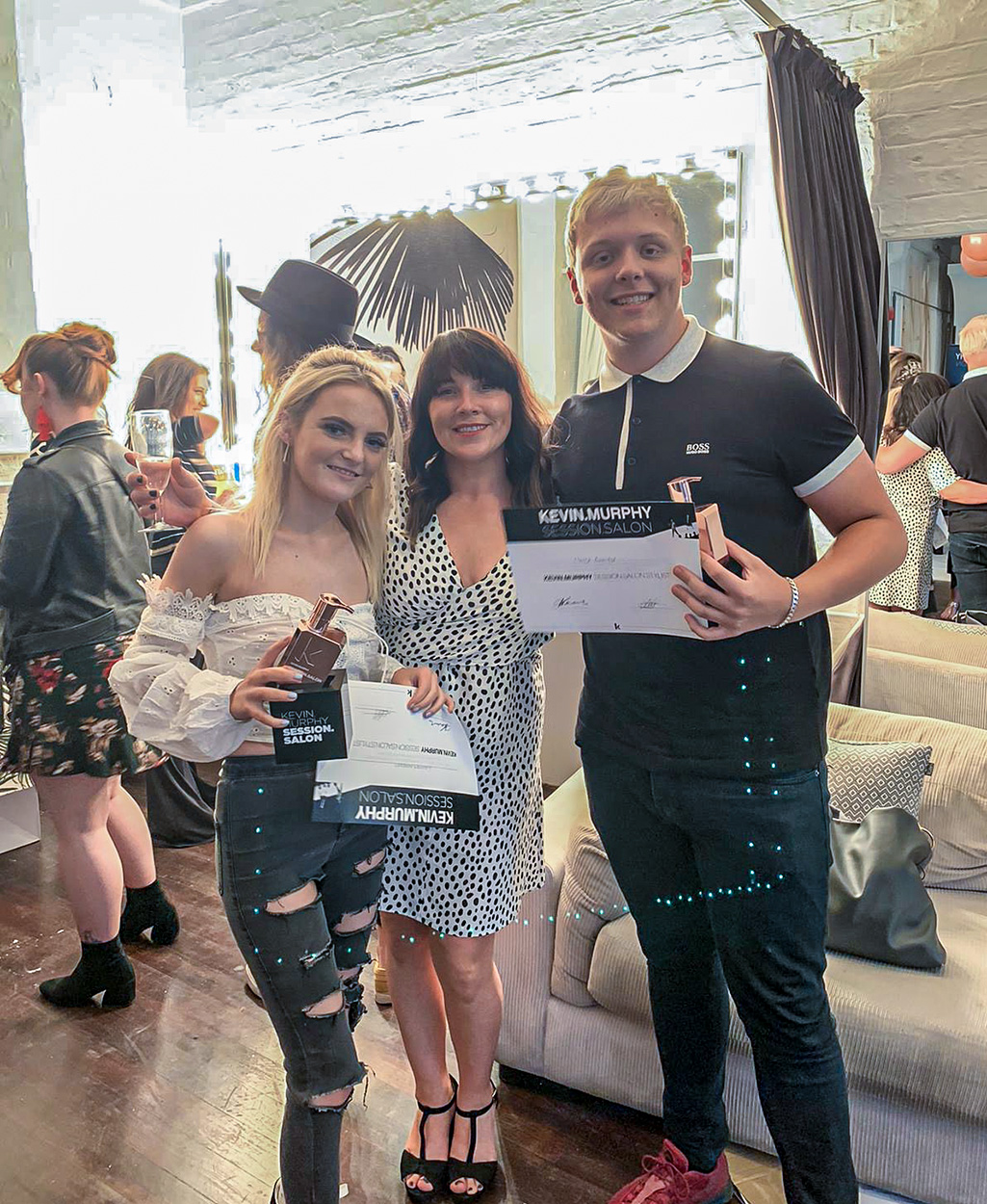 Harry and Lauren are official KM Session.Salon Graduates
Recently Lauren and I completed and graduated the Kevin.Murphy Session.Salon course in Manchester. In a brief way of putting things, the Session.Salon course in a 5 day training set up geared towards teaching stylists ranging from juniors (us two) up to veteran stylists, who had been hairdressing for 30 plus years, in many different aspects while working with Kevin.Murphy. The classes are split up into five different sessions. Starting with The.Start.
In this session we have a run through of the origins of Kevin Murphy as a brand, their ethos, goals and expectations. We also had a deep explanation of all the products in the range, a main ingredient in one, how and when to use them. We both benefitted massively from this and was able to take it back to our clients and relay the information to them, wether they were listening or not is a different matter but we felt more confident in knowing what we were using. After a long day we had completed the first of our five days now it was onto Back.Stage…
The second instalment of Session.Salon was very much an eye opener into the world of catwalk hair and how to deal in this environment. On this day we were paired up and shown a demonstration of a "twenty minute look" that KM had used in one of their recent shows or promotions. Then, like it was no ones business, we had to recreate that look too perfection, may I add, in twenty minutes! Well, didn't we struggle, but like the resilient pair we are, we managed to pull it off and do a pretty good job if you ask me. Even we were shocked at this. After a tough but very rewarding second day we moved onto my personal favourite out of the 5 classes, The.Brief...

The.Brief for both of us was very entertaining as it taught us how a runway performance goes from planning up to the look, and we had to do just that. After a very intriguing lecture about planning at catwalk and how this ties into all our work in the previous session, we were given an array of totally random words i.e. Barbie, grunge, Hollywood, Christmas, punk and had to pick one and write as many connotations of that word as we could.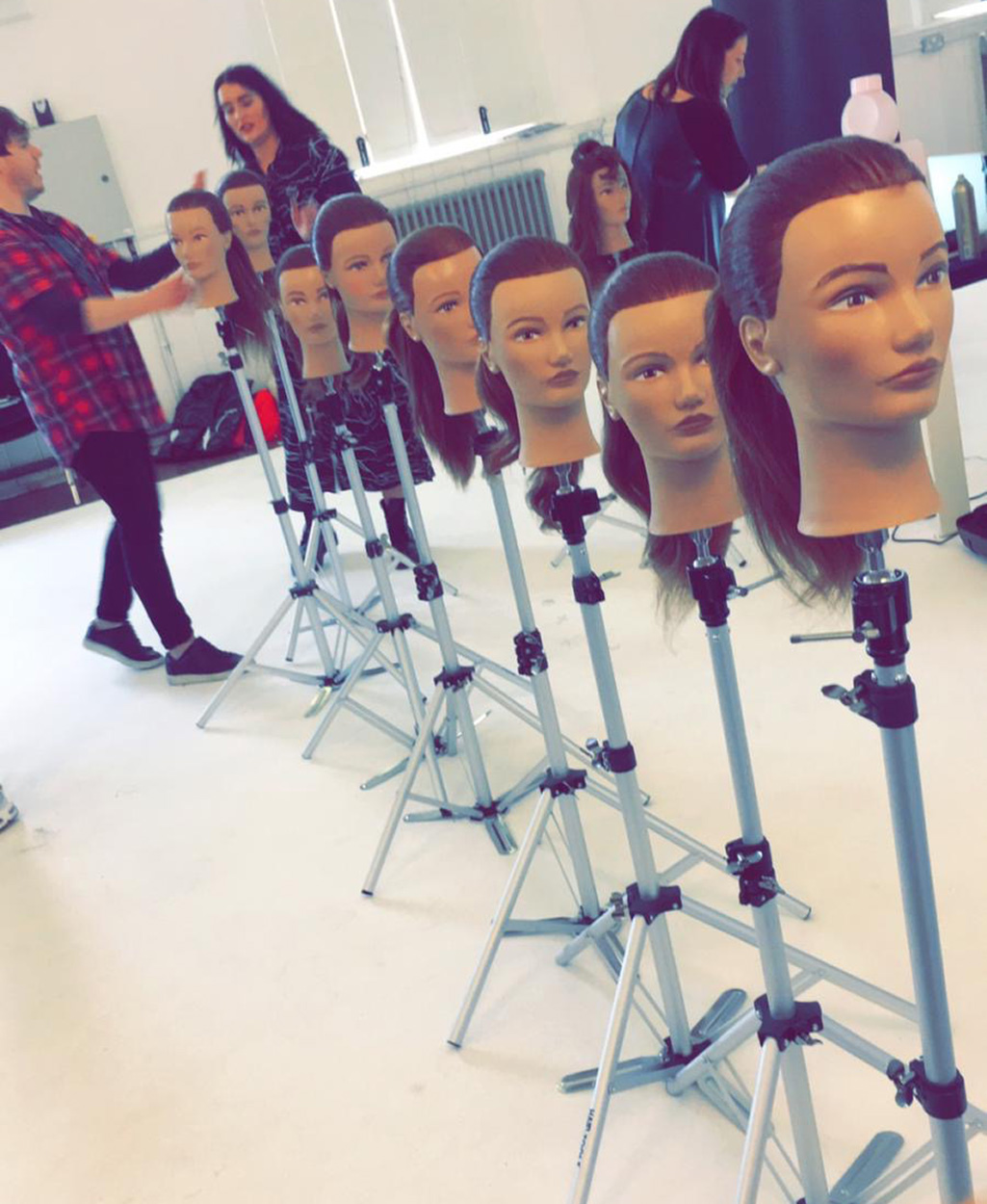 After we had our words we then got paired together and had to create a look with the two words on hand in 1 hour. Obviously our two words were Nordic and grunge. Took us a good fifteen minuets to realise that, to be honest, they both had two very similar style traits. Both of them being very dirty almost and disheveled. Of course we still panicked, looking back now I have no idea why we did this, and grabbed I think every possible product and put it on the hair. Honestly, no idea. Then being the geniuses we are, forgot we had to make a mood bored, sounds easy right? Oh no, when was the last time you saw Kurt Cobain modelling Viking attire in hello magazine? We managed to pull it off yet again though - following the theme of this and taking so much back to the salon, feeling really good about ourselves with how we dealt with the day.

The penultimate instalment of Session.Salon was Colour.Me. This was an introduction to KM colour and how to use it. With us both being used to other colour brands we didn't have much to take from this but still found it very intriguing because we got to learn all about the process of making the colour and the factory it comes from.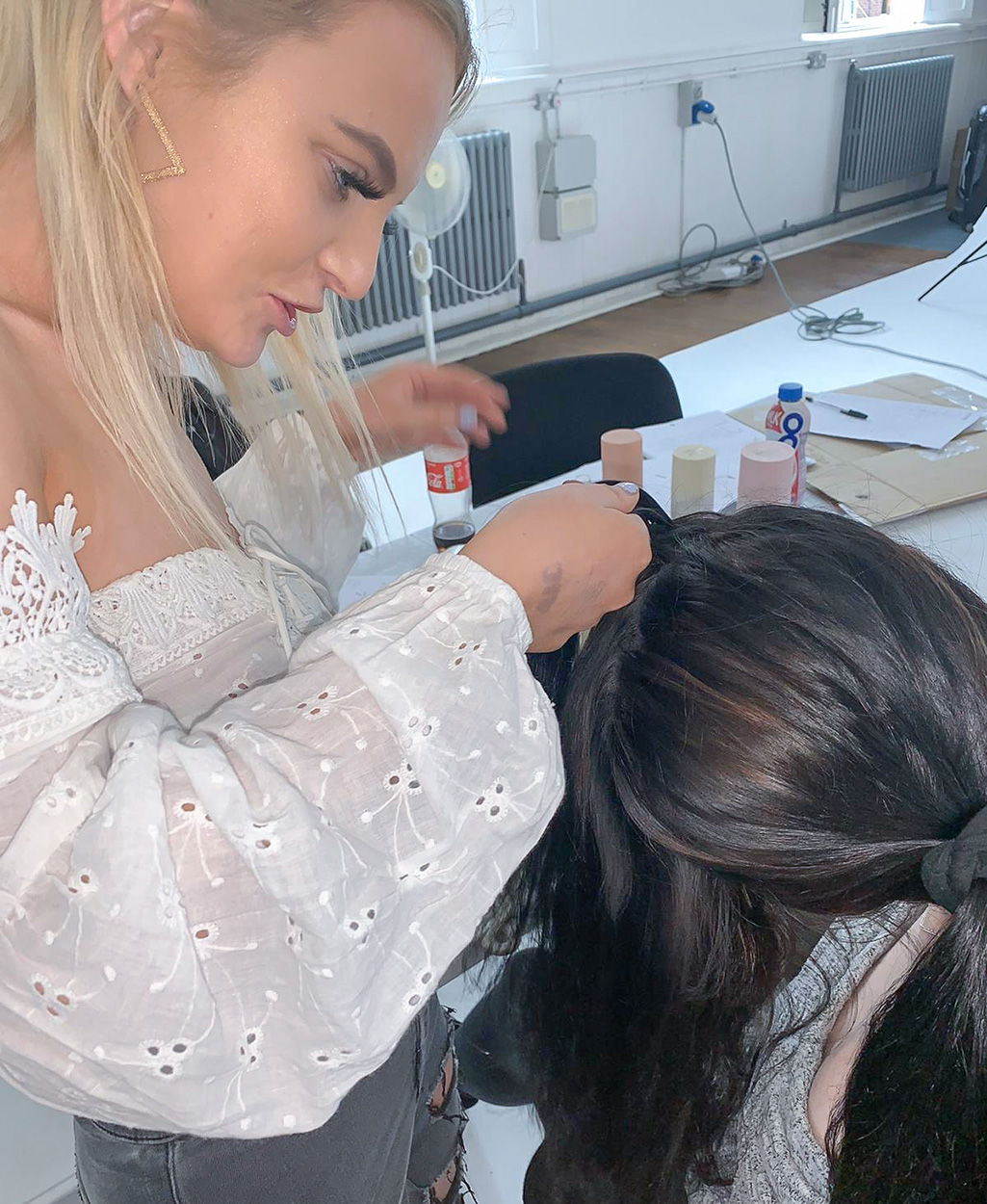 After this was over we were briefed on what we would be doing on our graduation day. We had 7 weeks to get a model, create and design a look with outfits and mood board and then report on the day with our model!

So this was it, judgement day, do or die, our graduation! Before I go into detail the running theme with this course for us two was how much we felt out of our comfort zones but still managed to pull it off and surprise ourselves with what we could do.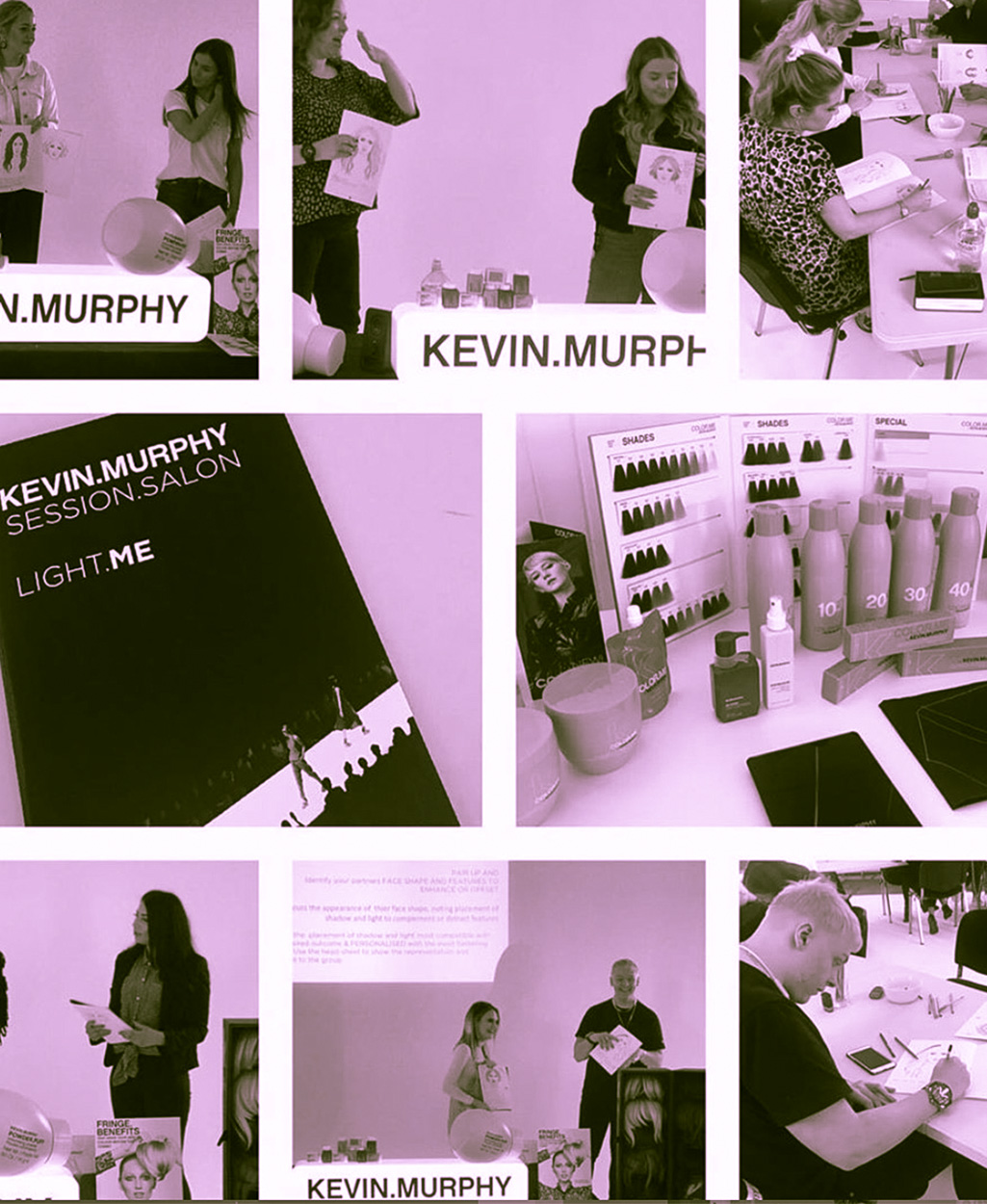 Anyway back to the graduation, for once we were prepared, our model had been told what we'd be doing, we had an outfit a script and a mood board. Up until 11 o'clock the night before when the phone rings and surprise surprise, our model can't make it! In the words of The Smiths "Panic"!! Every Dick, Tom and Harry was getting a phone call, with two juniors begging them to come to Manchester and let us do their hair. After managing to find a model, we found out she could only arrive at the venue when the models were doing practice runs of their catwalk but we couldn't say no, so we had literally minuets to create this look, bearing in mind the outfit and script both now didn't work.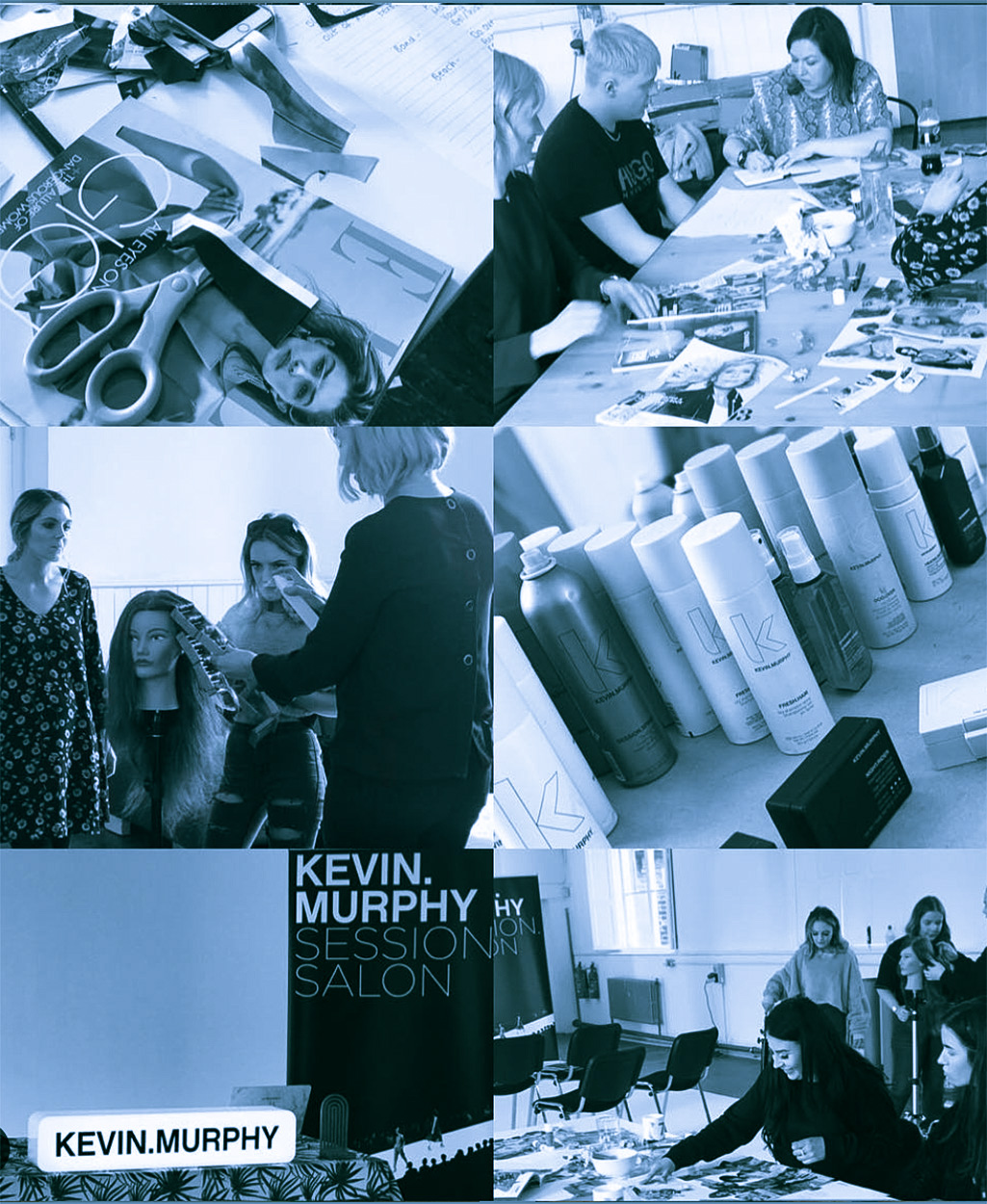 The whole morning should've been spent with our model and but because we like to make everything difficult for ourselves we frantically threw together a presentation and practiced it all morning. Practice makes perfect, right? The models all go downstairs with their respective stylists, leaving me, Lauren and our model to create this look in super fast time. We did it though, pulled it out of the bag and created a gorgeous Hollywood glam look mixed with the 70s in record time. Our presentation even managed to make a few people laugh, which was surprising. We were now officially, and against all the odds, Kevin.Murphy Session.Stylists.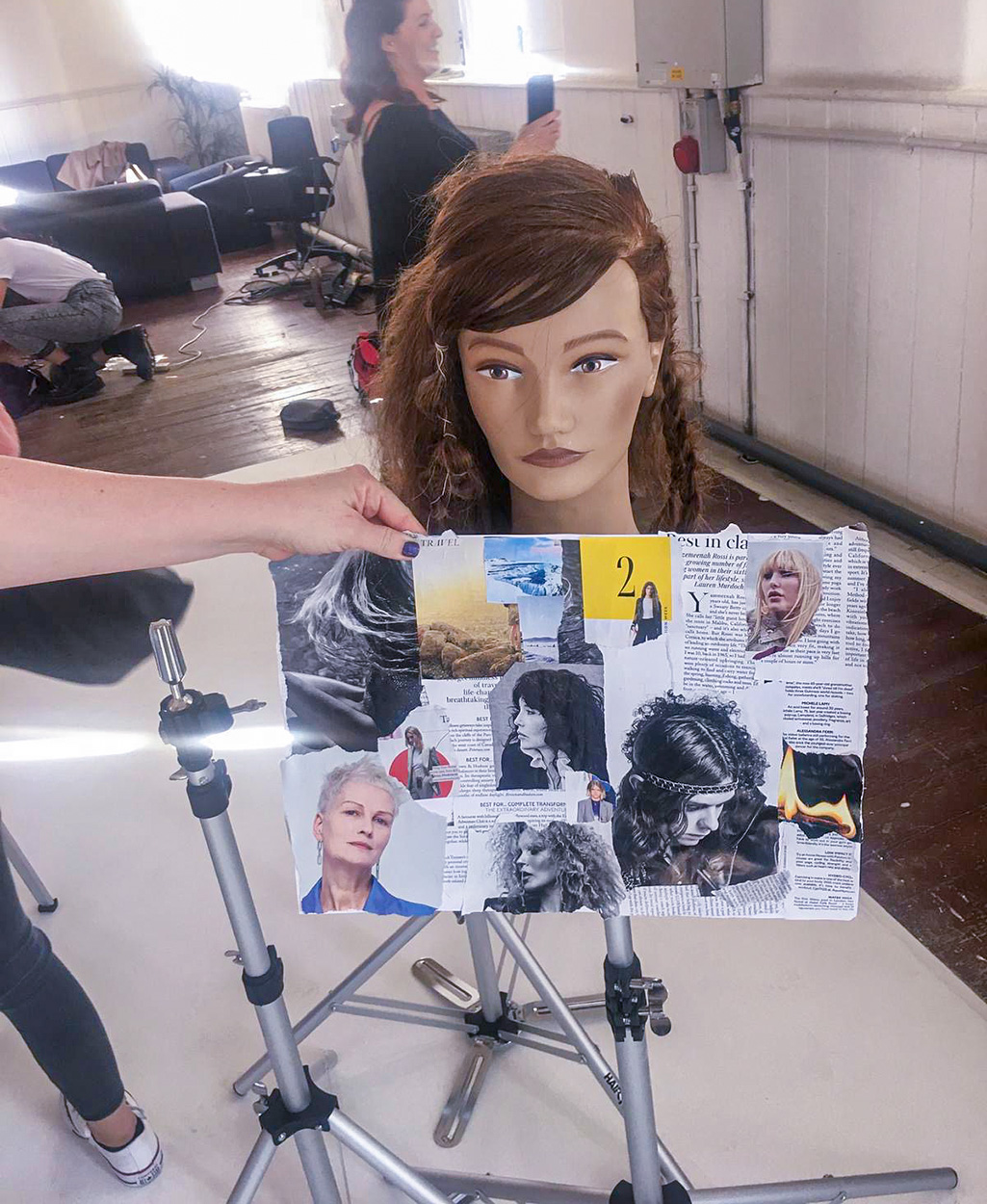 We would both like to say a massive thank you to our salons and owners for giving us this opportunity and to the educators at kevin.murphy Caroline and donna for helping us through the course, because frankly without them we couldn't have done it really.

We both absolutely loved the experience and gained so much valuable knowledge to take back to our teams and clients.
Published by Harry