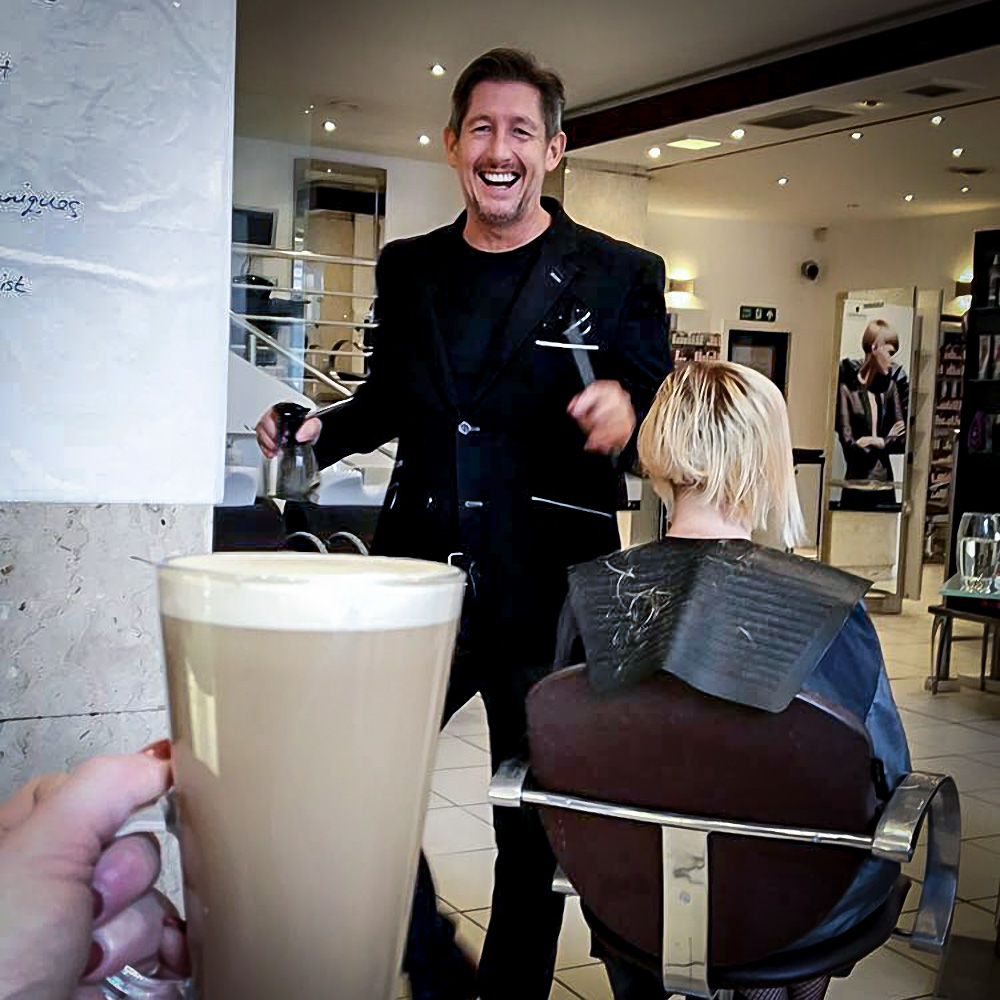 New skills for PK team
The ongoing training of our team involves a combination of in-house training sessions and external courses. The team members have been sent on courses all over the country, with the majority being in London. This year Schwarzkopf enlisted a Manchester based salon to take on some of the courses, meaning more frequent visits are possible. Four PK team members joined up with 3 members of the Jakata team to do an advanced Creative Cutting course.
I asked senior stylist Izzy to write up about the experience...
On Monday 4th September 4 of the PK team joined with 3 of the Jakata crew to head to Peter Marcus Hairdressing in Manchester to take part in a creative cutting course.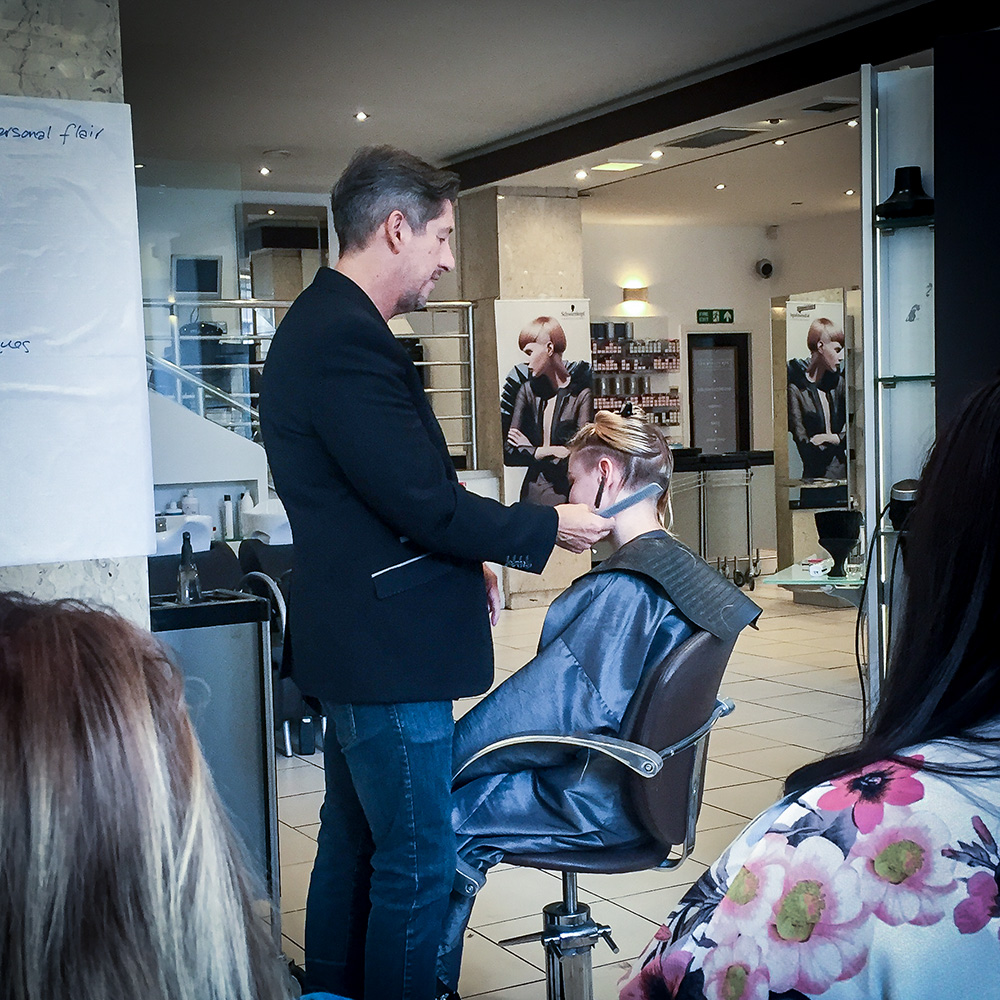 The course started at 10am (we were 10 mins late due to parking oops!) We were introduced to the Schwarzkopf trainer Catherine and to Peter, one half of Peter Marcus Hairdressing and who would be doing the demonstration for us.
Peter did an off centre 'POB' style as he referred to it in his model Lucy. The end result looked so much better and made her hair look much fuller and more modern. He went through the cut step by step whilst we asked questions, mostly associated with the cut but sometimes slightly off topic, but that all adds to the fun of the day. A highlight was Peter sending his assistant Chloe to get us some Hobnobs after complaining we were starving, now that's service!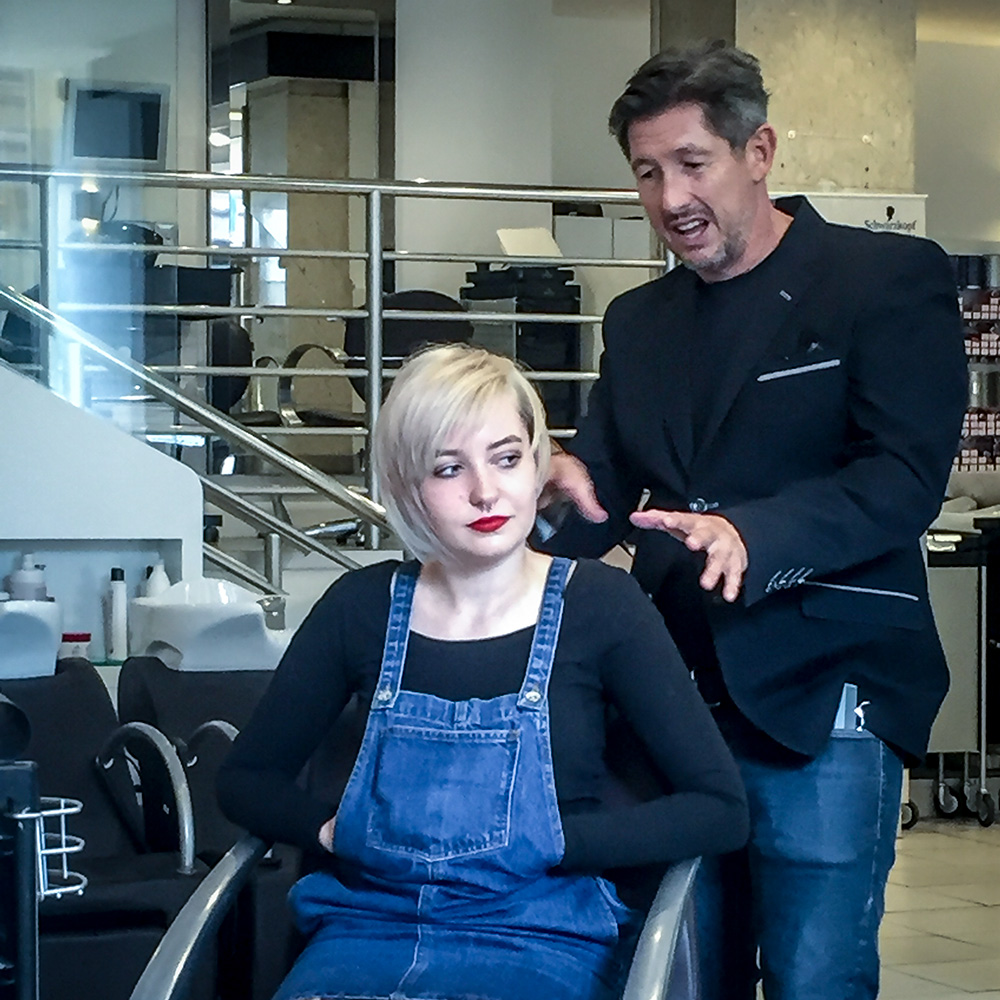 We went for lunch and when we returned it was our turn to get stuck into transforming our models (well block heads). Peter helped us all at different points to help us recreate the style he had demonstrated earlier. Catherine had also coloured Lucy's hair and showed us some colours we hadn't used before which was also great to see!
The course was great fun and had a really relaxed atmosphere. I think I can speak for everyone when I say we definitely came away feeling refreshed and inspired. The course showed us new approaches to some classic styles. I look forward to the next Peter Marcus/Schwarzkopf course and hopefully cakes could be on the menu next time!
Published by Izzy